Contact Your Webster Groves Dentist
Welcoming new patients from Webster Groves, Kirkwood, Brentwood, & Clayton!
Lockwood Family Dental Care—formerly known as Webster Groves Dental Care—continues to care for you and your loved ones with the care and compassion you should expect from your dentist.
Contact one of our friendly team members today to schedule your appointment with Dr. Majeed. Lock down a beautiful, healthy smile at Lockwood Family Dental Care.
Get In Touch
CONTACT US
16 West Lockwood Ave.
Webster Groves, Missouri 63119
P: (314) 961-0020
F: (314) 961-2165

Email Us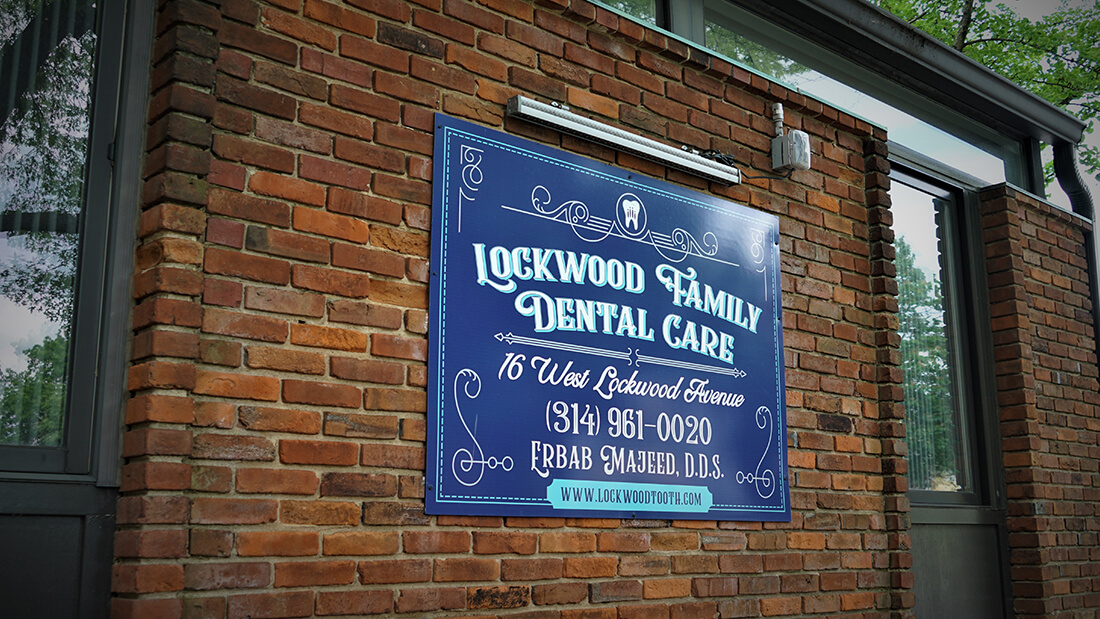 Parking Instructions
We are conveniently located along W. Lockwood Avenue next to the First Congregational Church of Webster Groves UCC and near Bristol Elementary School in the heart of Downtown Webster Groves. We have a dedicated parking lot available for your convenience. Additionally, you can park on the street directly in front of our office or you can park in the parking lot directly south of the office. The city leases this parking lot from the First Congregational Church of Webster Groves and it can be accessed from Gore Avenue off Lockwood.
Office Hours
Monday  7am-4pm
Tuesday To Be Determined
Wednesday 10am-6pm
Thursday To Be Determined
Friday 6am-12pm