Meet Your Local Dentist in Webster Groves, MO
Finding a dental care professional you can trust can be a challenge. Here at Lockwood Family Dental Care, we take the hassle out of finding the perfect dental home for you and your family by providing the best care around. Fostering the smiles of the Webster Groves community and the surrounding areas is our greatest passion. When you leave our office smiling from ear to ear, we know we've done our job right.
Our Commitment to You
Here, our practice philosophy is to treat people how we want to be treated. We take a conservative approach to your oral healthcare, which means we'll never pressure you into services you don't want or need. Cookie-cutter dentistry can break the bank and leave you feeling like just another patient, but that's just not for us. We prefer to get to know you personally. This way, we can cater our services to your unique needs and budget, and gain a friend while doing it! When you're in our care, your smile's in good hands.
GET IN TOUCH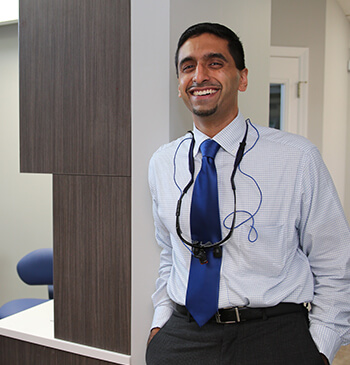 Meet Dr. Erbab Majeed
Dr. Erbab Majeed was born in Texas and raised in Saint Louis, Missouri. After graduating from Parkway Central High School, he attended Saint Louis University for his Bachelor of Science in health information management. After completing his undergraduate degree,  he completed his BA in biology at the University of Missouri-Saint Louis as well as his master's degree in biology at Washington University. Then, he went to Creighton University in Omaha, Nebraska and earned his Doctorate of Dental Surgery. Dr. Majeed believes that the foundation of a good patient-dentist relationship is trust and compassion. When he's not at the office, Dr. Majeed enjoys spending time with his family discovering all of the food, coffee, and desserts St. Louis has to offer.  He is very close with his family and loves all of them very much and is indebted to them for their love and support. His most valued time is walking with his wife and daughter at the park, volunteering, and helping his wife with her gardening pursuits.
backlinkboss.com
---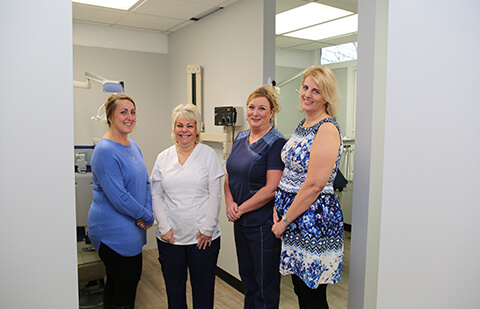 Meet Our Team
Sheila, Shelly, Lynn, and Mary all work hard as a team to facilitate the very best care for you and your family. Between the four of them, their total of nine kids, four dogs, and a lot of laughs keep us all smiling at the office. With decades of experience, the four of them and Dr. Majeed have the experience and dedication to keep your smile on track!