Quality Family Dentistry in Webster Groves, MO
Welcoming new patients from Webster Groves, Glendale, Crestwood & Shrewsbury!
We understand just how important a healthy, beautiful smile really is. That's why we provide you and the rest of our wonderful patients with a full scope of comprehensive services. We pride ourselves in delivering honest, conservative dental care, which means we will never try any hard-sell tactics for services you don't want or need. We thank you for entrusting us with your smile. We want nothing more than to make the smile of your dreams a reality.spanishchef.net
GET IN TOUCH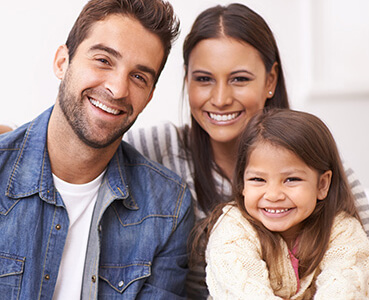 General Dentistry & Preventive Care
A top-notch smile begins with a good routine and preventive care. Did you know that you should see the dentist for a checkup and cleaning every six months? Keep your smile at its best with these services:
According to the American Dental Association, you should visit the dentist every six months for a routine cleaning and exam. These biannual visits give us the chance to thoroughly clean your teeth and inspect your mouth for any dental issues so that we can address them while they're still small.

Fluoride is a naturally occurring mineral that can help remineralize enamel. Fluoride treatments are great for adults and kids alike to strengthen teeth and prevent cavities.

Are you suffering from nighttime teeth grinding? If so, it can have a negative effect on your oral health and wear down your teeth over time. We design custom nightguards to act as a barrier between your upper and lower arch of teeth while you sleep.

Treating oral cancer is always easier when it's discovered in its early stages. During your routine checkups, we will scan your mouth, neck, and throat for any abnormalities. A routine trip to the dentist could end up saving your life!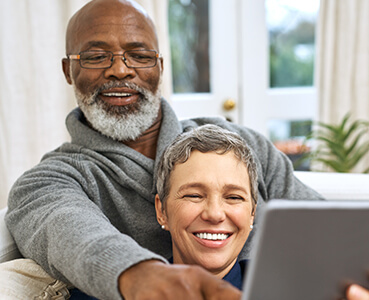 Restorative Procedures
If you're one of the many people suffering from missing or broken teeth, our suite of restorative services are sure to get your smile back up and running in no time. Isn't it time you felt confident in your smile again?
We offer tooth-colored fillings to restore your tooth after we remove decay. We use a composite material for our dental fillings which allows us to match your fillings to the color of your other teeth. Most people won't even be able to notice them!  

Dental crowns are a versatile restorative treatment used for both cosmetic and restorative purposes. Crowns cap an existing tooth to correct chips, cracks, and severe tooth discoloration. They're also used to support a weak tooth after a root canal or large cavity filling.

Dental bridges are used to replace a single tooth or a cluster of teeth. They are natural-looking prosthetics with dental crowns on each end that attach to existing teeth or implants. In the middle of the prosthetic, there are replacement teeth in the middle to fill in the gap left behind from tooth loss.

Are you missing a most or all of your teeth on your upper and lower arch? We create custom dentures to give you back a youthful-looking smile. If you have dental implants, we can also adjust your denture to snap onto your implants for maximum stability.

A dental implant is a small titanium post that goes into the jawbone and act as an artificial tooth root. If you have implants, our skilled team can design custom-made, natural-looking tooth restorations (crowns, bridges, and dentures) to complete your smile.

Are you dealing with severe tooth damage or decay? You may need root canal therapy to preserve your tooth. With root canal therapy, our team will remove the infected pulp from inside your root canals and disinfect the area to prevent future infections.  

Learn More

We always strive to preserve your natural teeth. However, there are some cases where a tooth extraction is the best option in order to preserve your oral health. While it might sound intimidating, don't worry. We thoroughly numb the area and remove the tooth as gently as possible.