Gentle Root Canal Therapy in Webster Groves
The reputation of the infamous root canal procedure definitely precedes itself. However, many of the assumed facts about root canals are often based on misconceptions. Another thing to keep in mind is the many advancements in dentistry made within the past decade. It's now easier and more comfortable than ever before to get a root canal. Our team is here to put your mind at ease and perform gentle root canal therapy to alleviate your tooth pain and get your oral health back on track.
CONTACT OUR OFFICE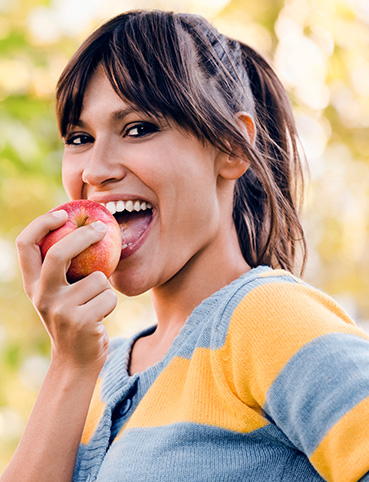 The Root Canal Procedure
Root canal therapy is the answer to your problems when you're suffering from a severely infected tooth. It helps to relieve pain, return functionality to your smile, and prevent future infection. We achieve this by making a tiny hole in the infected tooth so we can carefully remove the pulp. Once we remove the damaged pulp, we will seal off the hole and place a dental crown over your tooth. The procedure itself can last around 20 minutes to an hour. Many patients report nearly instantaneous relief after the procedure.
Signs You May Need a Root Canal
Contact us right away if you're experiencing any of the following symptoms:
Abscess on the gums
Mild to severe tooth pain
Swollen gums
Sudden discoloration of tooth
The Cost of a Root Canal
Don't wait in pain over money concerns. One thing we pride ourselves on is making oral healthcare accessible to those who need it, no matter what your budget might look like. Unfortunately, it's hard to put a set price on just how much your root canal might cost as there are several variables that are unique to your own smile and health history. Learn more about your options for getting the treatment you need.